Login management
You can find your login sections in the upper right corner user menu.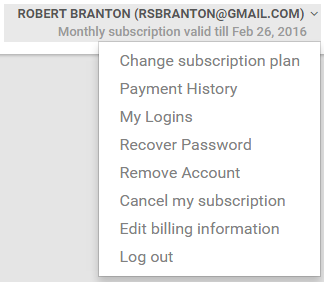 In "my logins" section you can add more login information, remove and recover your password. You can also manage your billing information, subscription plans, as well as view your payment history, using the menu located on the left side.

If you have any questions, you can write us an email, contact us via live chat, or call via phone.