Remove Mergix account
The account deletion function is located in the upper right corner user menu.
To remove your Mergix account, click the REMOVE ACCOUNT button.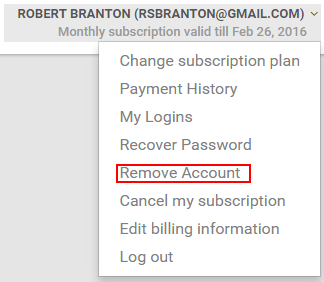 If you are sure about removing your Mergix account – click YES.

After you remove your Mergix account, data including payments, account info is deleted and cannot be recovered.
If you have any questions, you can write us an email, contact us via live chat, or call via phone.