Step 2 of 3 – Remove Junk Contacts
In this step, you can see your junk contacts listed. Click to choose contacts you want to remove. Please have in mind that a contact is considered as junk if no more than one field is filled with information (name, phone number, email).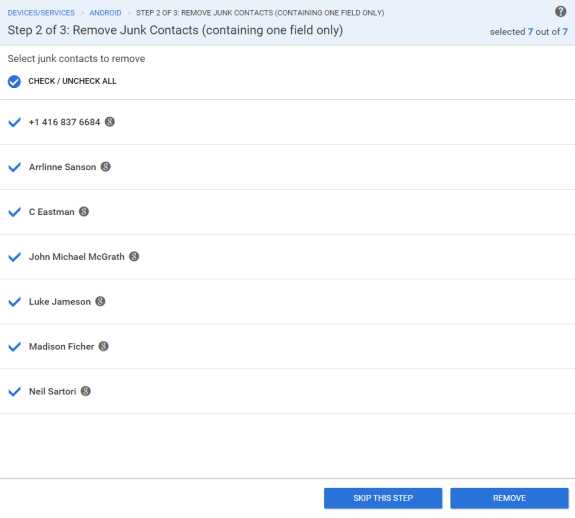 You can choose from two options:
Skip this step – do it if you prefer to keep junk contacts.
Remove – remove all junk contacts.
If you have any questions, you can write us an email, contact us via live chat, or call via phone.