You are here:
Premium
>
How to Upgrade to Premium
How to Upgrade to Premium
To upgrade to the premium version of Mergix, click "Upgrade to Premium" option, it can be found in the menu on the left side, you can also use the drop-down menu located in the upper right corner.
In the main section you have to choose a subscription plan.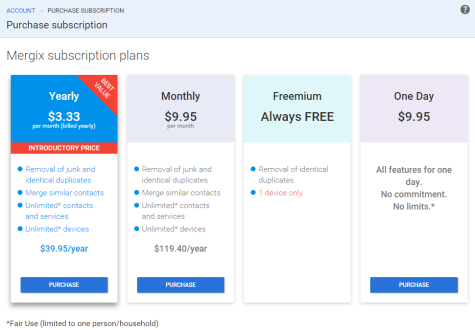 Click the PURCHASE button, which is located below the plan you want to choose. In the new window please select payment method (credit card or Paypal). Please fill out the billing form, you can see the example screenshot below. After it is done, click review order, check if all the information is correct. If everything is correct, click the PLACE ORDER button.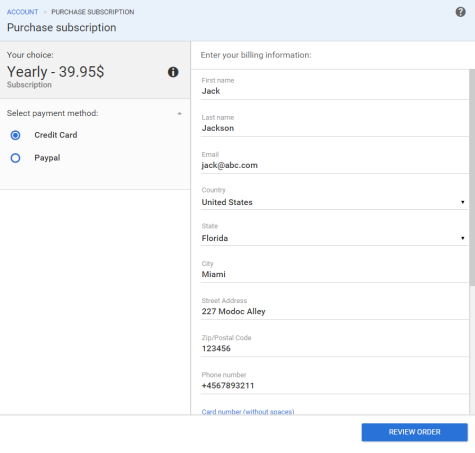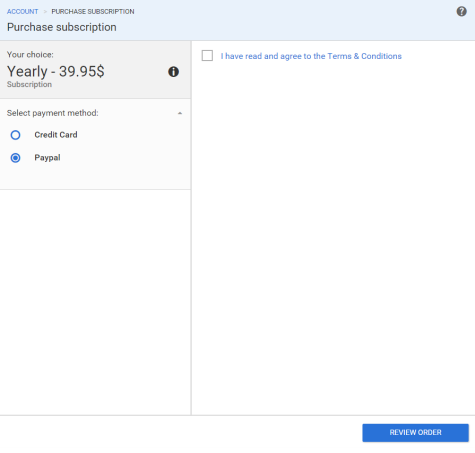 If you have any questions, you can write us an email, contact us via live chat, or call via phone.